New York, NY, November 5, 2012 – Hammacher Schlemmer, America's most distinguished retail catalog company, has issued its Holiday Gift Guide for 2012 to offer gift ideas from a selection of the Best, the Only, and the Unexpected.
The perfect tool for finding the ideal gift for someone who has everything or professes to want nothing, Hammacher Schlemmer's 2012 Holiday Gift Guide is filled with a wide array of products that solve problems or are one-of-a-kind. Selected by Hammacher Schlemmer's gift consultants, this year's product assortment includes The Hand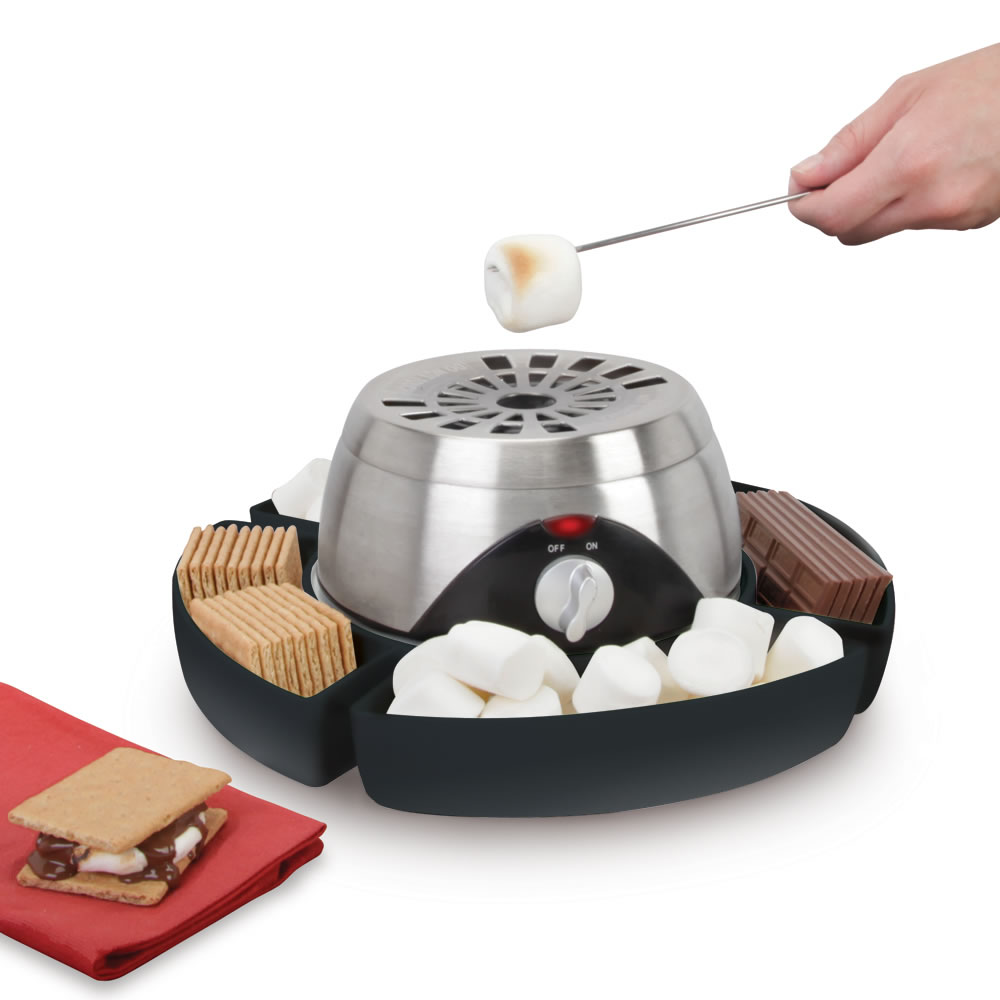 Reflexology Massager, a device that applies a gentle, soothing massage to relieve hand pain, The HD Video Recording Sunglasses, polarized sunglasses that record high-definition video from the wearer's point of view, and The Indoor Flameless Marshmallow Roaster, a tabletop appliance that toasts marshmallows without the hassles of cooking over an open flame.
"The Holiday Gift Guide provides customers with a means to finding unconventional gifts that cannot be easily found anywhere else," said Hammacher Schlemmer's General Manager Fred Berns.
For gadget lovers, the Holiday Gift Guide offers The Direct To iPhone Scanner, a portable device that imports photographs to your iPhone and The Best Electric Wine Opener, rated The Best due to its perfect worm insertion and rapid, effortless cork removal.
Practical problem-solving gifts include The VHS to DVD Converter, a media player that transfers VHS tapes to DVDs at the touch of a button, and The Insulated Ear Warmer Headphones, an audio device that allows you to enjoy your music without exposing your ears to the cold.
Whimsical gifts include The iPhone Controlled Ball Dropping Bomber, a flying drone that releases its table tennis ball-sized ordnance from the command of a smartphone, and The Glow In The Dark Driver Ejecting Bumper Cars, remote controlled bumper cars that pit two players in a duel to literally unseat an opponent driver.
As with all of Hammacher Schlemmer's products, the items included in the Holiday Gift Guide are backed by the Hammacher Schlemmer Lifetime Guarantee, allowing gift-givers and recipients to exchange or return gifts at any time, for any reason.
About Hammacher Schlemmer
Hammacher Schlemmer is America's longest running catalog, offering the Best, the Only, and the Unexpected since 1848. The company provides unique products that solve problems or represent the only one of their kind, and backs its products with The Hammacher Schlemmer Lifetime Guarantee. Hammacher Schlemmer's innovative offerings are available through its catalog, online at www.hammacher.com, and at its landmark store on East 57th Street inNew York City.