This iPad Internet Chat Handset provides the ideal interface for Skype and FaceTime users when conducting video chats. The iPad2 or iPad3 is propped up at a convenient viewing angle while wirelessly connecting to the Bluetooth keyboard for easy typing.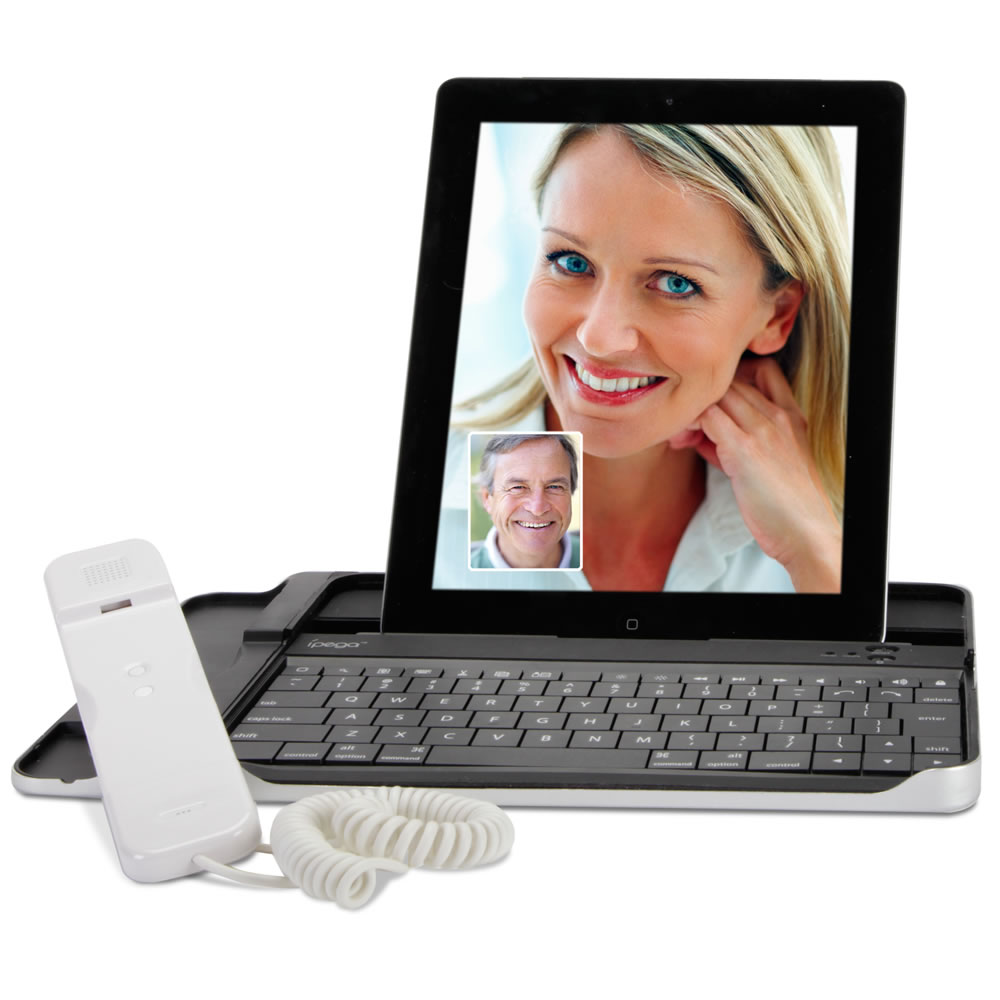 Eliminating the need to shout through a speakerphone, the iPad chat handset lets the user converse as if on a traditional phone call, even as it drowns out ambient noise for clear reception. With the included USB cable, a two-hour charge while connected to your a computer provides up to 40 hours of uninterrupted use. And when not being utilized, the handset and keyboard fold up to the size of a portfolio for ease of mobility.
Missing the feeling of being on a phone call, while needing the convenience and clarity of a web-connected conversation? Then The iPad Internet Chat Handset from Hammacher Schlemmer is the perfect utility.