This is The Front Pocket Wallet from Hammacher Schlemmer. It is the wallet to be worn when keeping valuables out of the reach of pickpockets is a concern.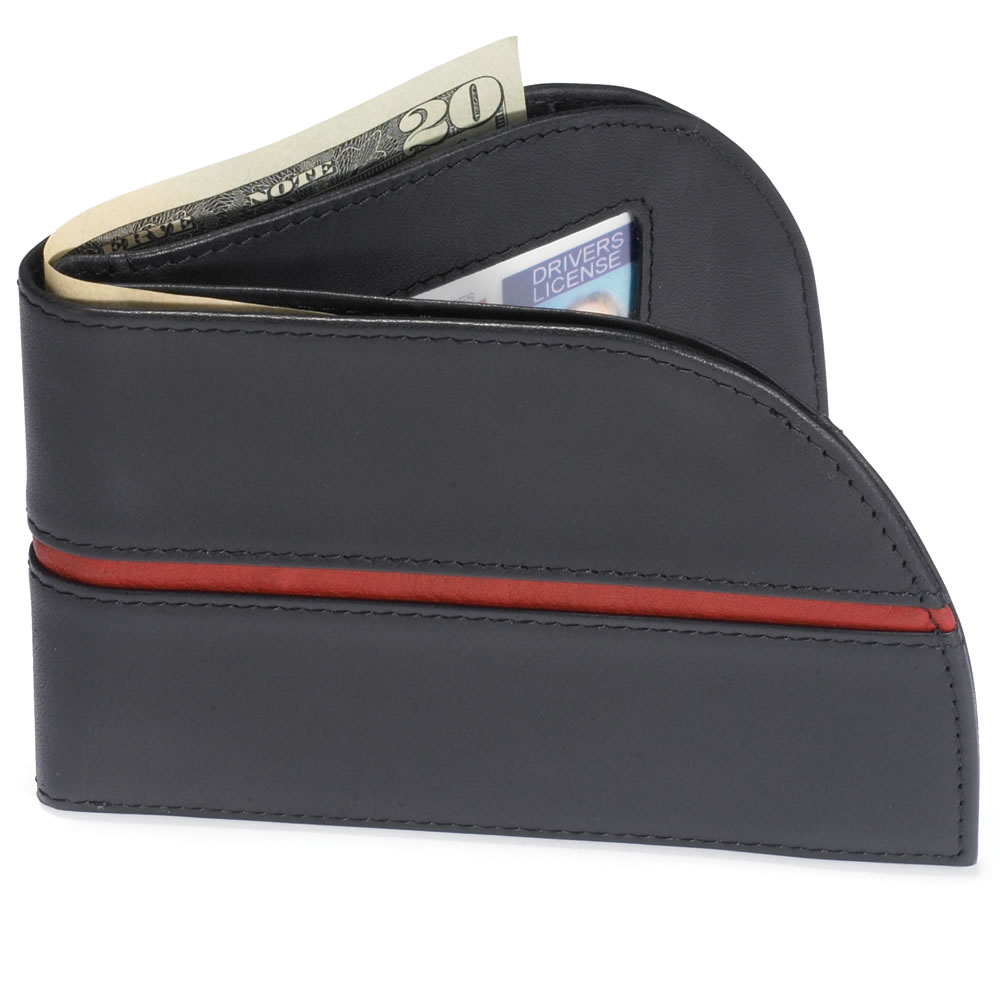 With its curved and tapered end, the Front Pocket Wallet slides perfectly into either front pocket of a pair of pants, eliminating the threat of the nudge-and-grab technique used by wallet thieves. The soft satin leather has the pliability to mold to the curve of your thigh, making it unobtrusive whether you're sitting or walking. Listen to what Michelle in Washington, D.C., whose son needed a better solution than his conventional wallet, had to say:
"My son was forever removing his old wallet because it was too bulky and wouldn't sit in his front pocket comfortably. He LOVES this wallet because it's slim, holds everything he needs, and fits perfectly in the front pocket of his trousers. He says this is the best gift he's ever gotten – definitely a satisfied customer!"
With an ID window to hold your drivers license, three slots for credit cards, and a 10-inch long bill compartment, it has all the storage you'll need for a more comfortable, everyday wallet. The Front Pocket Wallet keeps your money away from others, yet remains within your easy reach.