This is The Cooling Pillow that provides a comfortably cool sleeping surface, thanks to a patented fabric developed for NASA to help keep astronauts cool in space.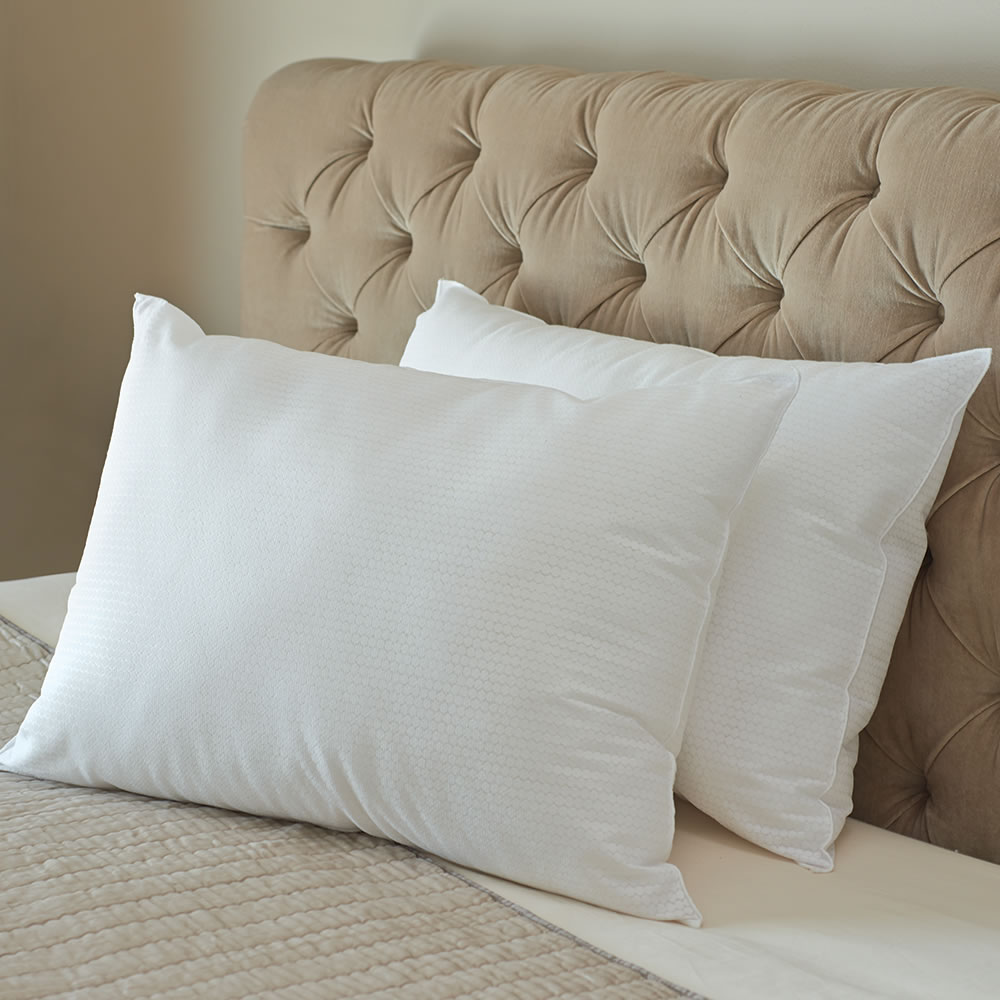 Fortunately, you don't have to worry about your Cooling Pillow flying away in zero gravity. All you need do is enjoy the millions of microcapsules that absorbs heat to move warmth away from your head and neck as you sleep, giving you a cool slumbering surface throughout the night. Both sides of the pillow are covered by the microcapsule material, and their effectiveness is unaffected by any pillowcase you choose to use as a cover. The Cooling Pillow is filled with a spiral-crimped polyester that has a loose, thread-like texture for long-lasting loft, and is encased in a removable, washable cover that is hypoallergenic.
Lay your head down in comfort, with space-age technology, on The Cooling Pillow, from Hammacher Schlemmer.