This is The Best Talking Watch, so chosen because it ranked highest in every category when evaluated by the Hammacher Schlemmer Institute.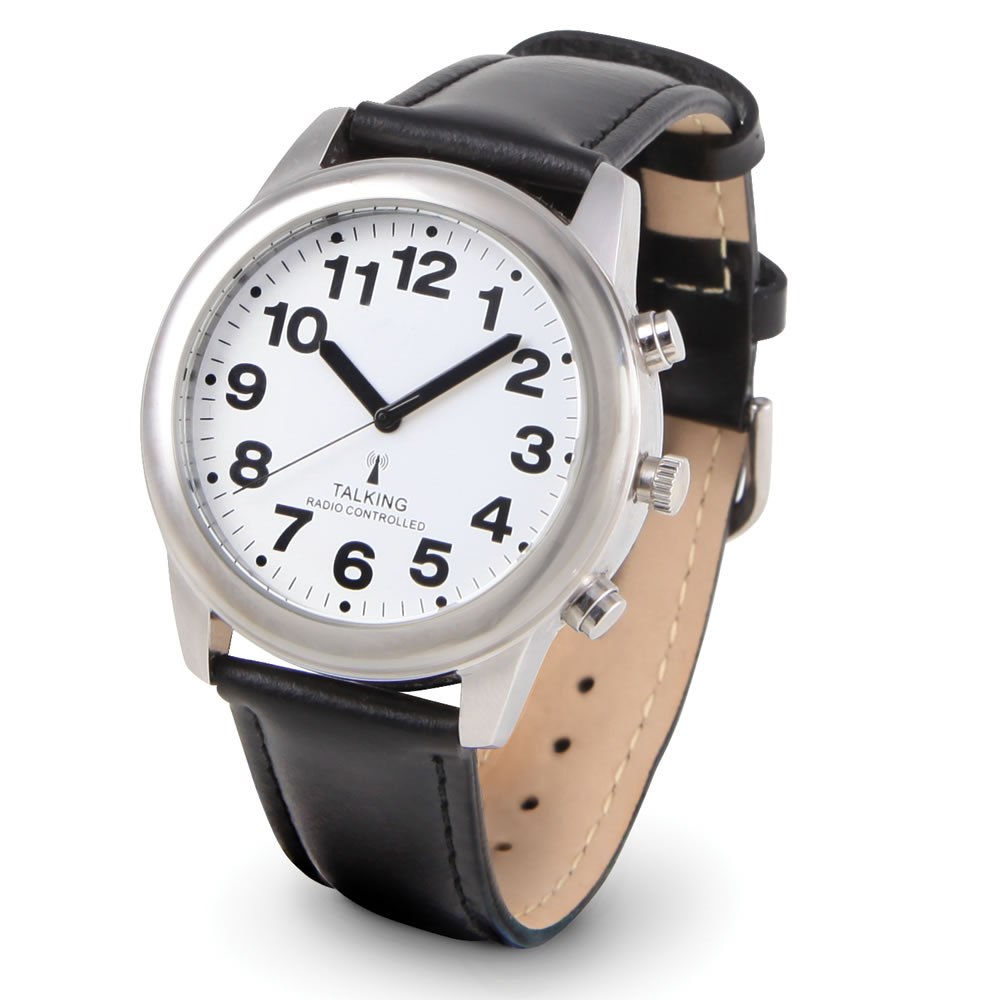 This is the perfect time piece if you or someone you know has trouble seeing the small hands or digits on a conventional wristwatch. Linda in Charlotte, NC bought it for her father. She says:
"he has macular degeneration. He finds he can see the numbers clearer then any other watch he has. When he is in dimly lit places, the verbal time feature works well."
Unlike lesser models that were inaudible or malfunctioned completely, this model announces the time distinctly in a male voice, ideal for those who find it difficult or inconvenient (such as when driving) to look at a watch. Further, the Best Talking Watch's straightforward operation and two-button functionality made it much simpler to use than other models. To ensure accuracy, the watch automatically synchronizes nightly with the atomic clock in Ft. Collins, CO, a timekeeping standard that won't vary by a second in 80 million years.
If you're fumbling for your eyeglasses in order to read the time, or know someone who struggles to focus on the numbers of a clock face, The Best Talking Watch will let them hear the time when they can't see it.