This is The Best Electric Blender, having earned The Best rating from the Hammacher Schlemmer Institute because it crushed ice and blended fruit and vegetables to the smoothest consistency.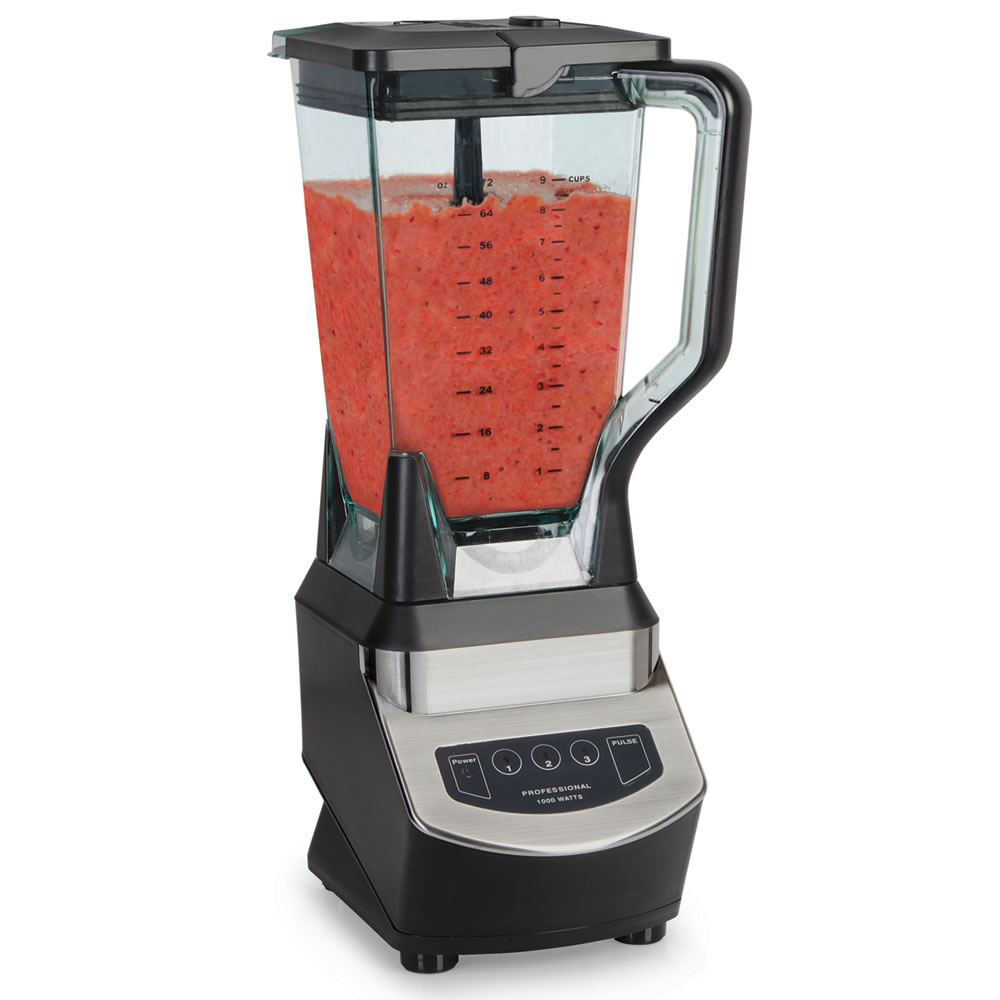 The biggest test for any blender is ice, and The Institute put 20 ice cubes in each model. While others needed almost a minute to fully crush the ice cubes, The Best model needed just 11 seconds to turn them into snow. Of course, the results may seem unfair, considering The Best Electric Blender has six blades, positioned at the bottom, middle, and top of the pitcher, a number none of the other blenders can match. Those same six blades helped The Best model turn bananas and strawberries into smoothies that weren't lumpy, like drinks produced by lesser machines.
When the pitcher was filled with ice, The Best model blended it without incurring damage, while it withstood repeated cleanings in a dishwasher safely, leading to a perfect score from The Institute for durability. With its three speeds plus a pulse function, and the pour spouts built into the lid of the 72 ounce pitcher, The Best model scores again with its ease-of-use. Make your smoothies and frozen drinks faster with The Best Electric Blender from Hammacher Schlemmer.