The Thief Thwarting Messenger Bag from Hammacher Schlemmer is the proven way to protect your valuables from slash-and-grab bandits.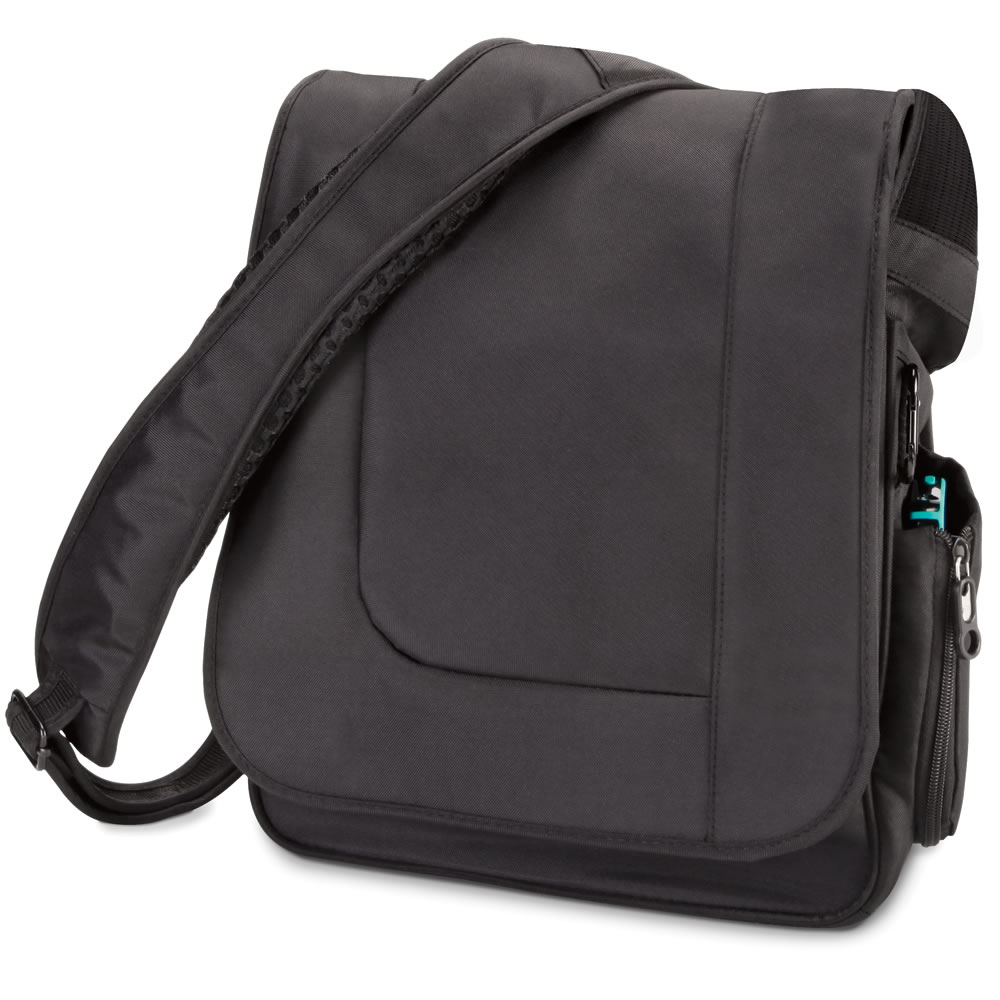 These days, every shoulder bag, brief case, and carry-on holds at least one electronic device. And everyone knows it. Including thieves, pick-pockets, and other ne'er-do-wells. And those electronic toys aren't cheap. Which is why our street undesirables have taken to the slash-and-grab technique for separating you from your valuables. A quick swipe to the underside of your bag with a sharp blade instantly spills the contents onto the sidewalk. Worse yet, a well-placed strike to the carry strap removes the bag from your shoulder, and before you have time to react, the thief is high-tailing it in the opposite direction.
But the Thief Thwarting Messenger Bag utilizes integrated wires in the strap and bag's strap and bottom so a knife or blade simply can not cut through. An inner lined pocket protects IDs and credit cards from radio-frequency hacking, for added security. Pockets and sleeves allow storage for the usual business and personal fare, including a laptop, phones, papers, and more.
Your college student is carrying a small fortune in electronics and textbooks. Are you prepared to replace all those items should their bag be slashed and stolen? Maybe you carry only paperwork with you, something that has no value to anyone else. Thieves don't know this. Instead of finding your important documents strewn in an alleyway after your bag has been lifting, get the upper hand, with The Thief Thwarting Messenger Bag from Hammacher Schlemmer.