This is The Only Waffle and Omelet Maker, and it just solved your dilemma about what to have for breakfast. Because when you can't decide between one or the other, you make both!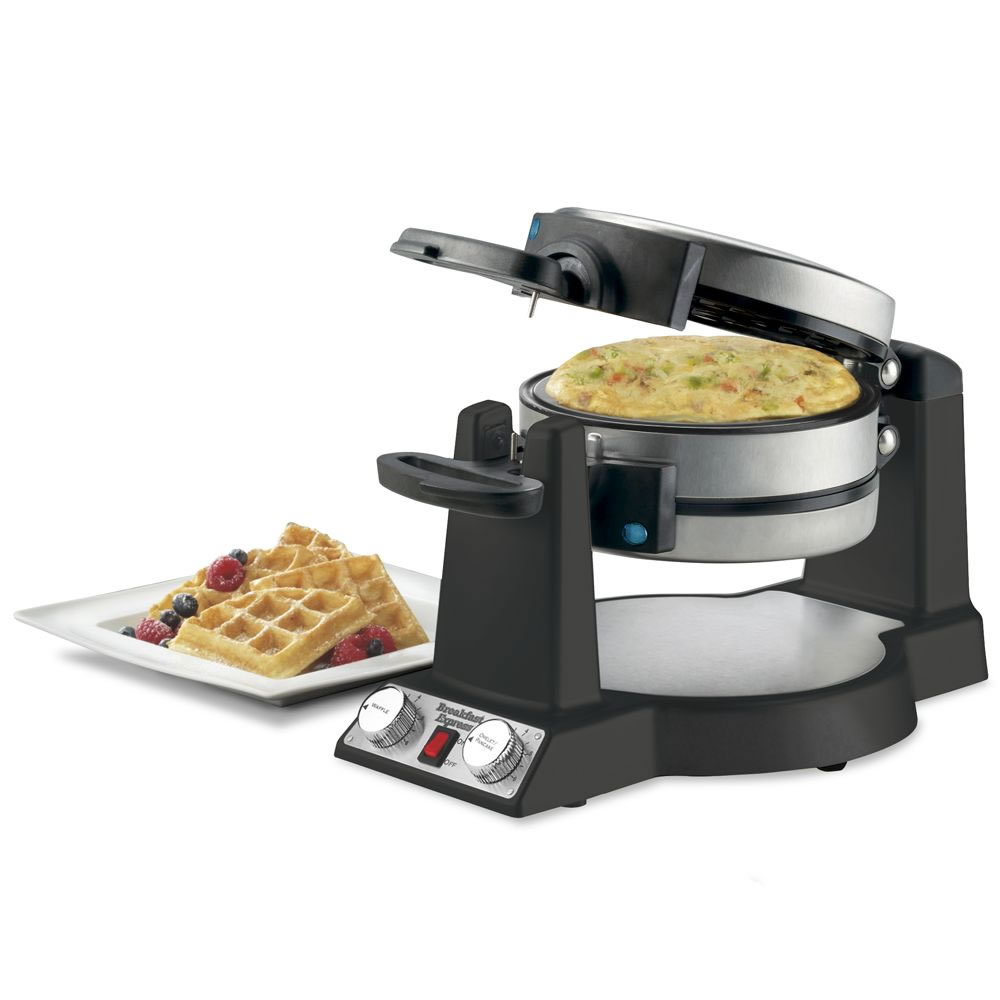 Heated by separate temperature controls with six different settings, this brunching dynamo let's you cook a Belgian waffle to golden perfection as it simultaneously whips up a tender, airy omelet. Each side is an inch thick, so your waffle will hold any amount of toppings you desire, and your omelet can be stuffed with cheeses, meats, and veggies.  LEDs on the front panel light up, and the unit prompts with a beep, when your dishes are ready to flip, assuring optimal deliciousness at every turn. All that's left to do is add some syrup or fruit compote to the waffle, grab a fork, and satisfy both your sweet and savory sides.
Can't make a decision so early in the morning? Don't. Have them both, with The Only Waffle and Omelet Maker, from Hammacher Schlemmer.