This is The Better Teak Shower Stool, from Hammacher Schlemmer, made to safely assist those who may be unable to stand in a wet tub for the duration of a warm, soothing shower.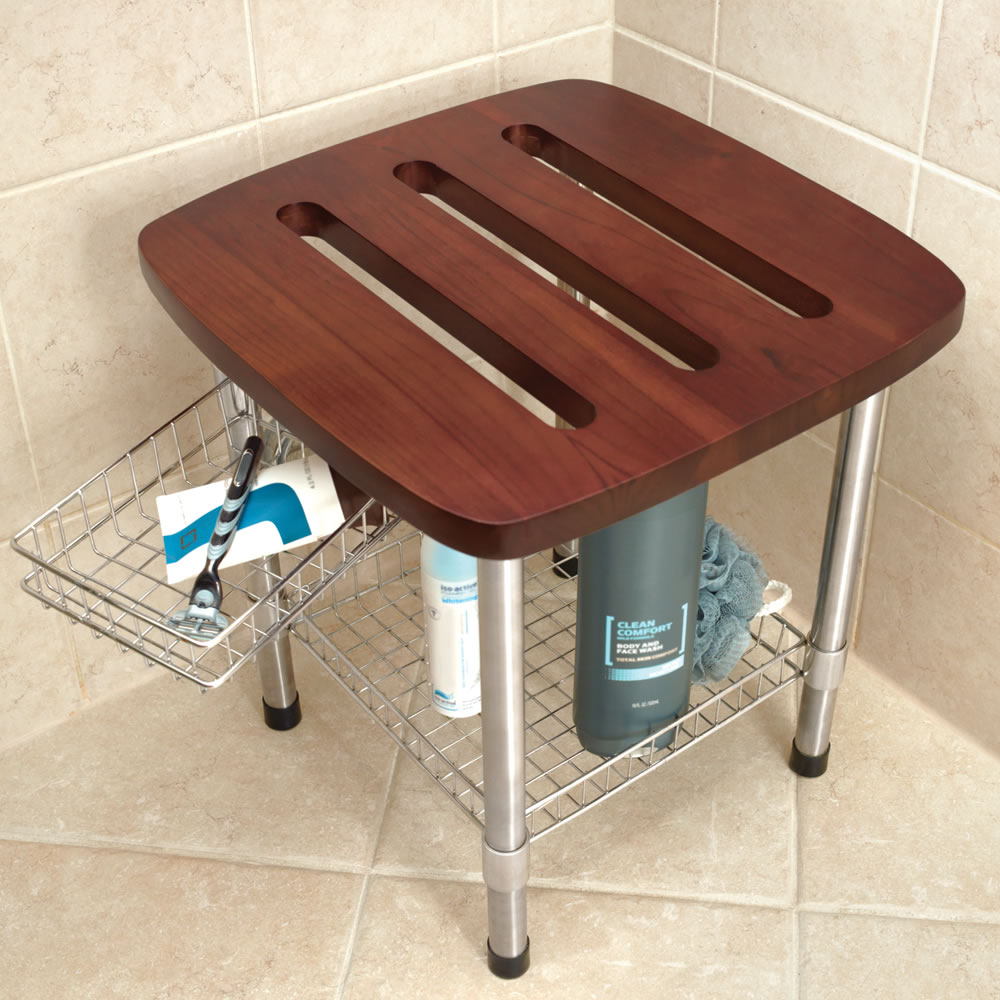 Designed to last, this shower stool is made form the world's most water-resistant wood: Brazilian teak. Open slots in the stool's seat allow water to flow through for optimal drainage. While the wood itself can be treated to maintain its original color, it will naturally age with use to a soft, gray hue without being damaged. Sturdy stainless steel legs support users up to 300 lbs, while its rubberized feet provide non-slip protection on wet shower floors.
A fixed shelf at the bottom of the teak shower stool holds showering supplies, while just above it, a small swing-out tray holds smaller items like shaving goods, intended for easy reach without losing your balance while leaning over.
Shower falls are dangerous, and when standing in the tub or shower stall becomes a risk, The Teak Shower Stool provides safety and convenience for you or a loved one.