The Space Saving Shoe Rack from Hammacher Schlemmer helps you organize your closet by storing shoes vertically instead of along the floor.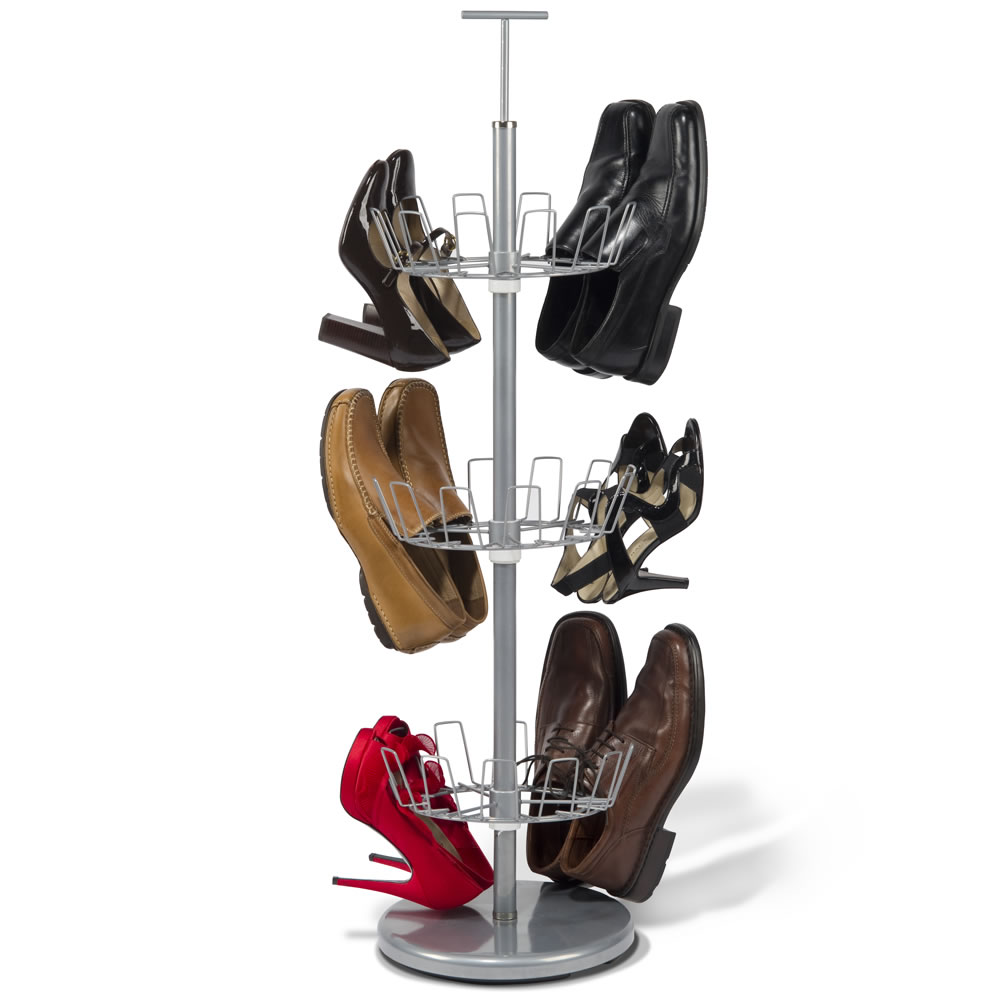 Requiring only one square foot of floor space, this sturdy steel tower has three storage levels that each hold six pairs of shoes. The heights are adjustable, so you can customize the hangers for your easiest reach. Carol in Arkansas likes it because:
It's NOT top heavy. Keeps shoes organized and in an orderly place, easy to access.
Get control of your shoe storage with the perfect solution to floor clutter: The Space Saving  Shoe Rack.