The Indoor Rotisserie Turkey Fryer from Hammacher Schlemmer brings the savory flavor of a deep-fried Thanksgiving turkey out of the yard and into your kitchen.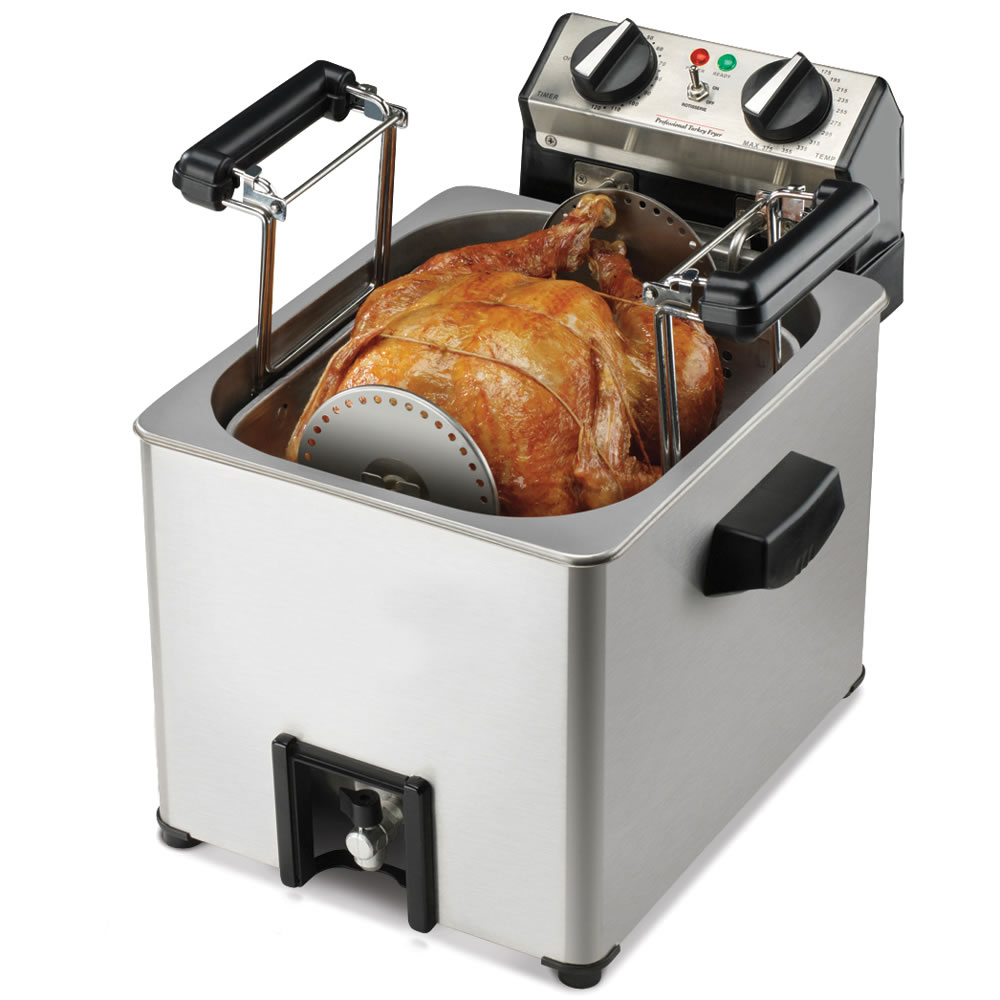 Deep frying has become a very popular method of holiday cooking, and if you've ever tasted deep-fried turkey, you understand why. But until now, this was a culinary undertaking to be only attempted outside, and for many folks, that was either too difficult to try, or not possible at all. The Indoor Rotisserie Turkey Fryer eliminates the need for open-flame cooking by rotating your turkey through the hot oil, cutting cooking time to a third of what that outdoor fryer would take. An automatic shut-off feature prevents the oil from overheating, while the included meat thermometer helps you achieve the optimal inner temperature.
And this rotisserie fryer doesn't stop at just turkeys. Remove the rotisserie unit itself, and you have a standard deep fryer for making fish, chips, and French fries. It even coverts to the perfect steamer for your next home clambake!
If you're an apartment dweller and haven't the outdoor area in which to cook, or simply want to enjoy a flavorful deep-fried turkey without the added work of cooking it outside, The Indoor Rotisserie Turkey Fryer is the solution you've been seeking.