The Heated Stadium Seat from Hammacher Schlemmer lets you enjoy the game even when the elements say you should have stayed indoors. While others around you shiver and huddle for warmth, you'll be cozy and comfortable in your heated seat.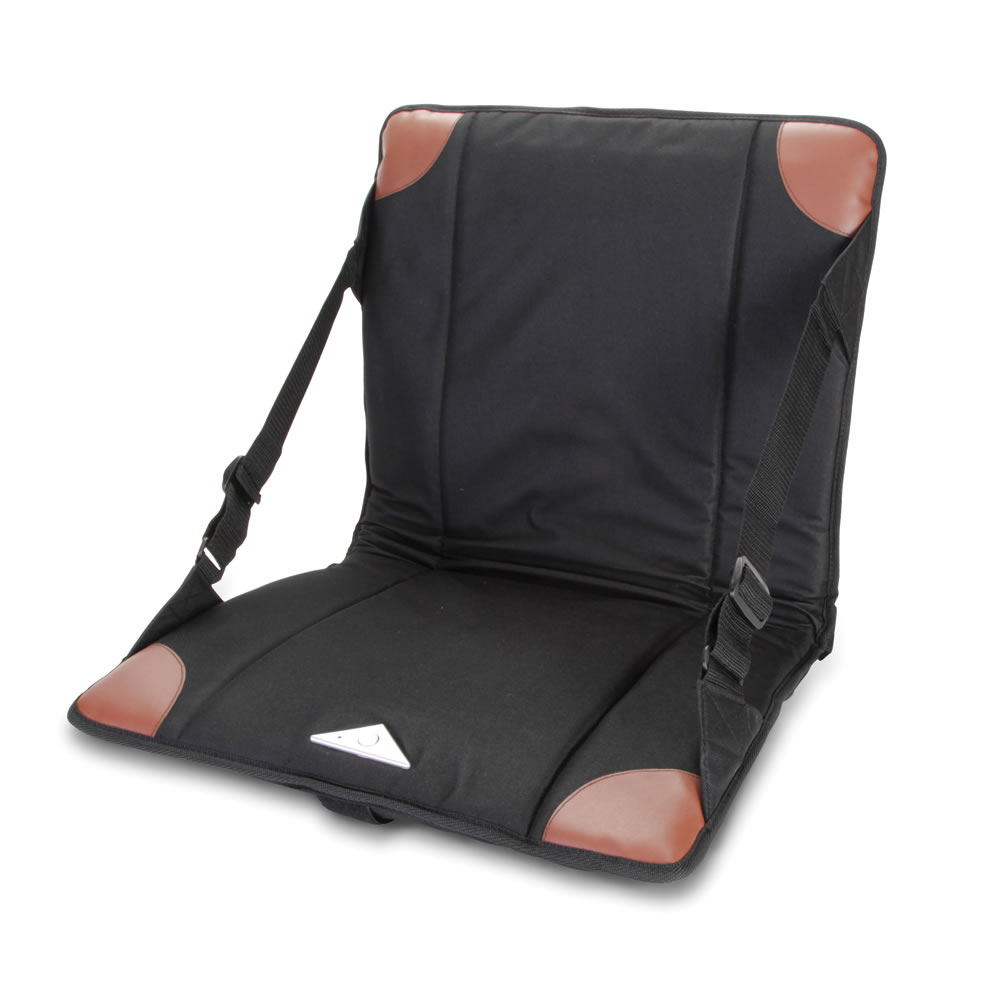 Heating elements in both the back and the seat quickly warm to 115 degrees Fahrenheit, and generate heat continuously for up to three hours. The built-in sensors automatically switch the heated seat on and off as you stand or sit, saving battery energy for prolonged life. The ballistic-grade nylon in the cover protects the heated stadium seat from rain, and non-slip padding on the seat keeps you from sliding off.
Features include the rechargeable battery, which comes with an AC adapter allowing for a full charge in just 6 hours. Adjustable straps allow for individual fitting, and built-in carrying straps let you fold this stadium seat to just 4 inches thick for easy transport to the parking lot once the game has ended. A mesh exterior pocket stores your program, a snack, even the extra pair of dry socks you always wish you'd brought along.
The next time you head to your child's soccer game, to a bonfire, or campground, sit in the warm comfort of your Heated Stadium Seat, from Hammacher Schlemmer.