The Healthiest Deep Fryer, from Hammacher Schlemmer, allows you to make delicious fried foods at home while cutting the fat content from 14% down to 3%.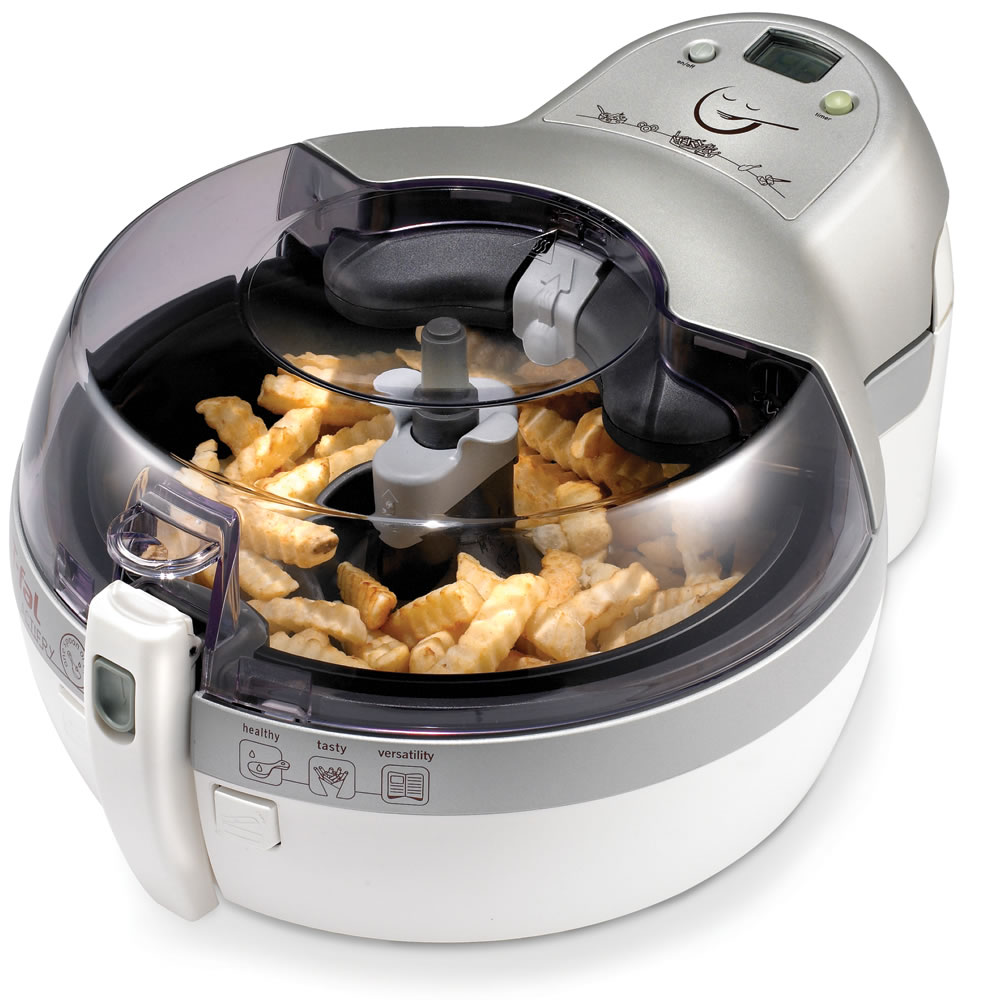 By using just one tablespoon of oil, this deep fryer utilizes its internal convection oven to cook chicken wings, shrimp, and more with 338-degree air that circulates evenly to create crunchy exteriors like you would expect from conventional deep fryers. The integrated paddle automatically turns your food as it mixes with the seasonings you've included as your meal moves around the nonstick basin. The little bit of oil used will be mostly absorbed into your food, eliminating the need to dispose of large amounts of cooking oil. The cover, paddle, and cooking basin are dishwasher safe, so cleanup is a snap.
If you've made the decision to eat healthier, but just can't give up your love of fried foods, here's your answer. Try The Healthiest Deep Fryer from Hammacher Schlemmer and enjoy the flavors you love.