With The Bluetooth Shower Speaker from Hammacher Schlemmer, we no longer need to risk drowning our cell phones in order to access our preferred playlists.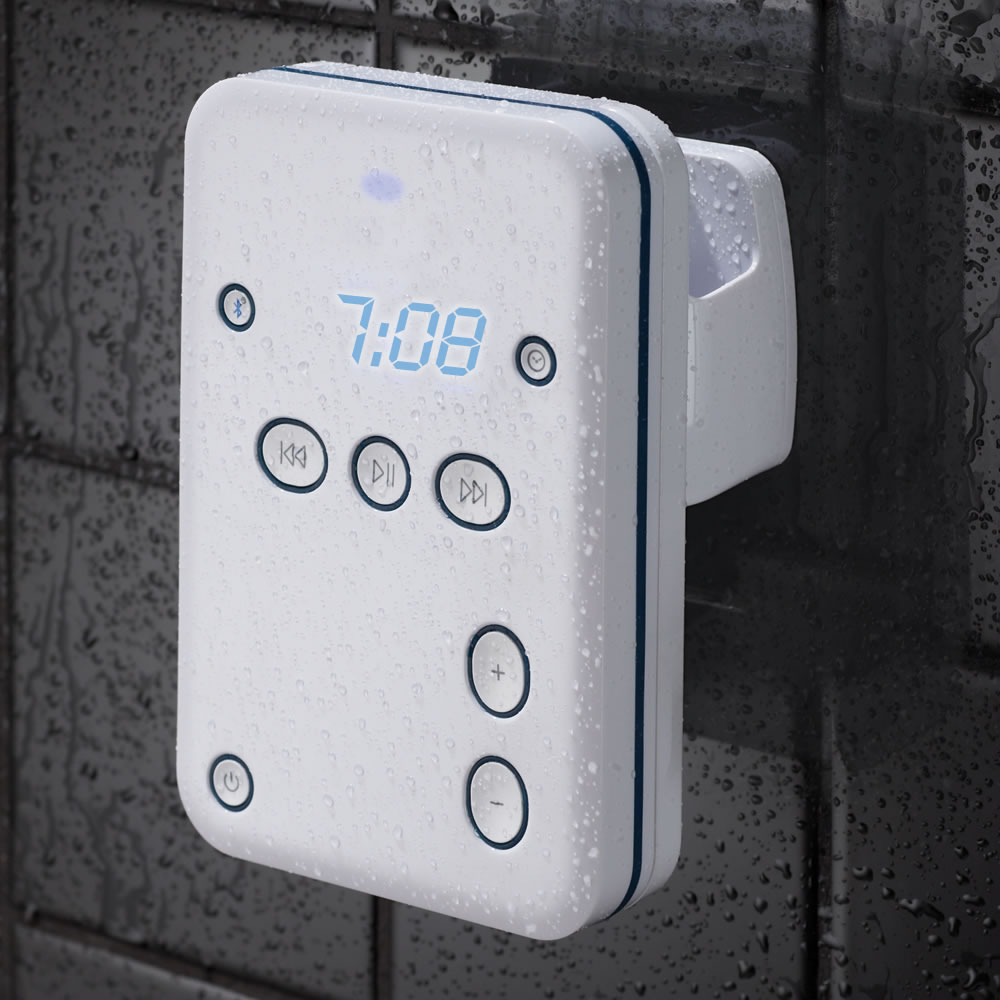 Ever since rivers have run and brooks have babbled, humans have been singing in the shower. There's just something about the way music and water mix that makes the bathroom the perfect studio for amateur crooners to belt out their favorite tunes and show-stoppers. And since electric stereos don't fare well in steamy environs, we've been limited to a capella versions of the classic standards. Until now.
The Bluetooth Shower Speaker connects wirelessly to any Bluetooth-enabled iPhone, iPad, or Android device to stream music inside your shower stall. A control panel allows you to scroll through songs, adjust the volume,  pause, and play. The LED screen has a clock to let you keep an eye on the time you might otherwise lose track of as you rehearse for your American Idol audition. The shower speaker attaches to your shower wall with a removable adhesive strip, or it can be set on a ledge or hung form the shower head.
Don't just sing while you bathe; sing along, and let your voice be heard, with The Bluetooth Shower Speaker.