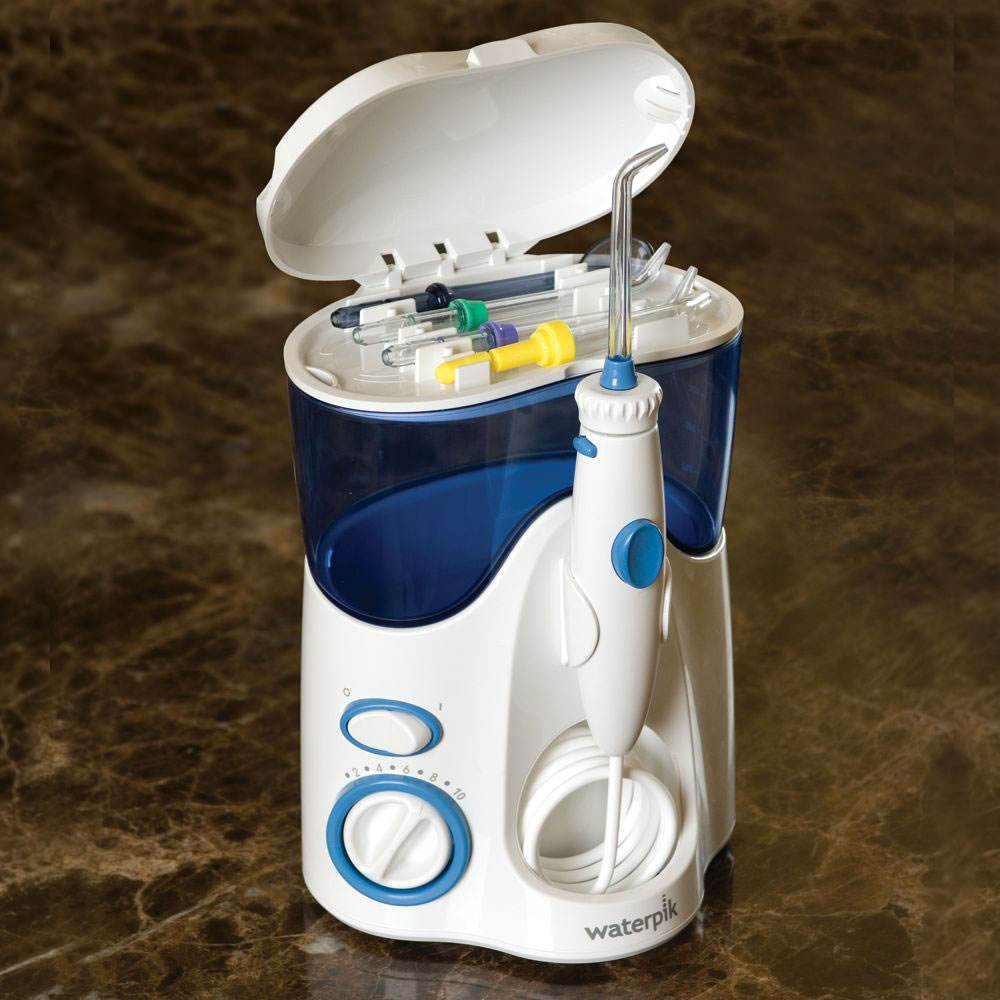 This Water Jet Dental Cleaner was declared to be The Best by the Hammacher Schlemmer Institute for its ease of use, comfort, and cleaning results. But it isn't just The Institute heaping praise. Read to what users of the Water Jet Dental Cleaner have to say:
Joy in Florida says "I have used one of these forever for gum health. This is by far the best I have ever used." She loved that The Best unit kept tips clean, pointing out that "previous ones did not have a cover."
Suzy in Louisiana said of The Best Water Jet Dental Cleaner: "You will love it. It does a great job. Perfect for crown and bridgework cleaning. A must have."
Eugene in New Jersey stated his is "effective, easy to use, and fast."
And Kathy in New York raved "I love the adjustable water pressure setting. Really makes my mouth feel clean."
All 4 of these satisfied users say they would recommend The Best Water Jet Dental Cleaner to a friend. Isn't it time you tried one for yourself?
The Best Water Jet Dental Cleaner