With The Backpack Vacuum from Hammacher Schlemmer, your machine always moves with you. Imagine the convenience when cleaning your stairways.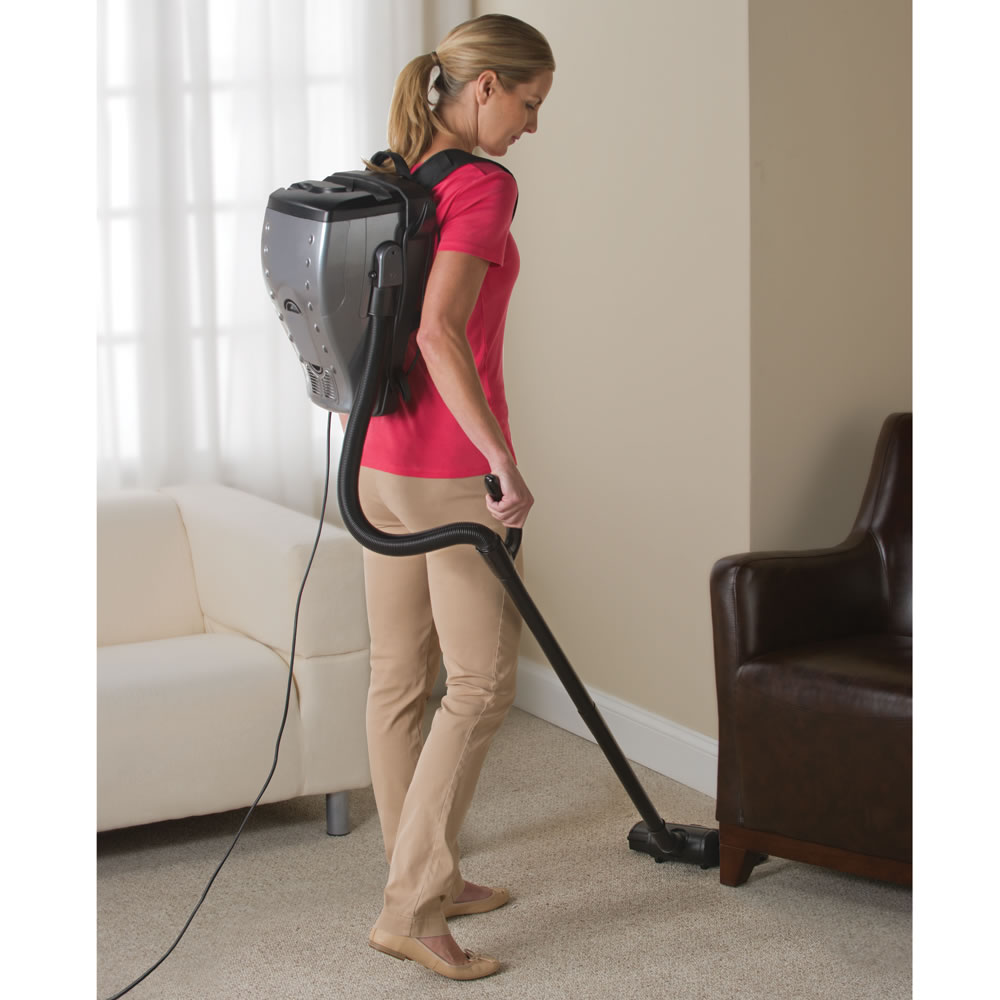 Weighing only 7-and-a-half pounds, the Backpack Vacuum fits snugly against your body to give you optimal mobility and maneuverability anywhere in your home. No longer do you need to lift your traditional vacuum cleaner in the air to clean the drapes and remove the cobwebs on the ceiling. Just walk over to the spot, raise the handle, and those arachnid stalactites disappear into the canister. The 21-foot electrical cord gives you enough reach for almost any room, while the 800-watt motor provides plenty of power for household chores.
The included HEPA filter removes allergens, so you aren't just cleaning your rugs and floors. You're cleaning your entire home environment. The Backpack Vacuum comes with two extension wands, both fabric and paper bags, and a mesh storage bag for the accessories. And when not in use, the children can use it to pretend they're Ghostbusters!
Stop stooping and dragging your sweeper with you, and make your biggest household task less of a chore, with The Backpack Vacuum.