If one could combine the burgeoning musical interest of youth, with the need for physical activity, it would equal The World's Largest Toe Tap Piano, from Hammacher Schlemmer.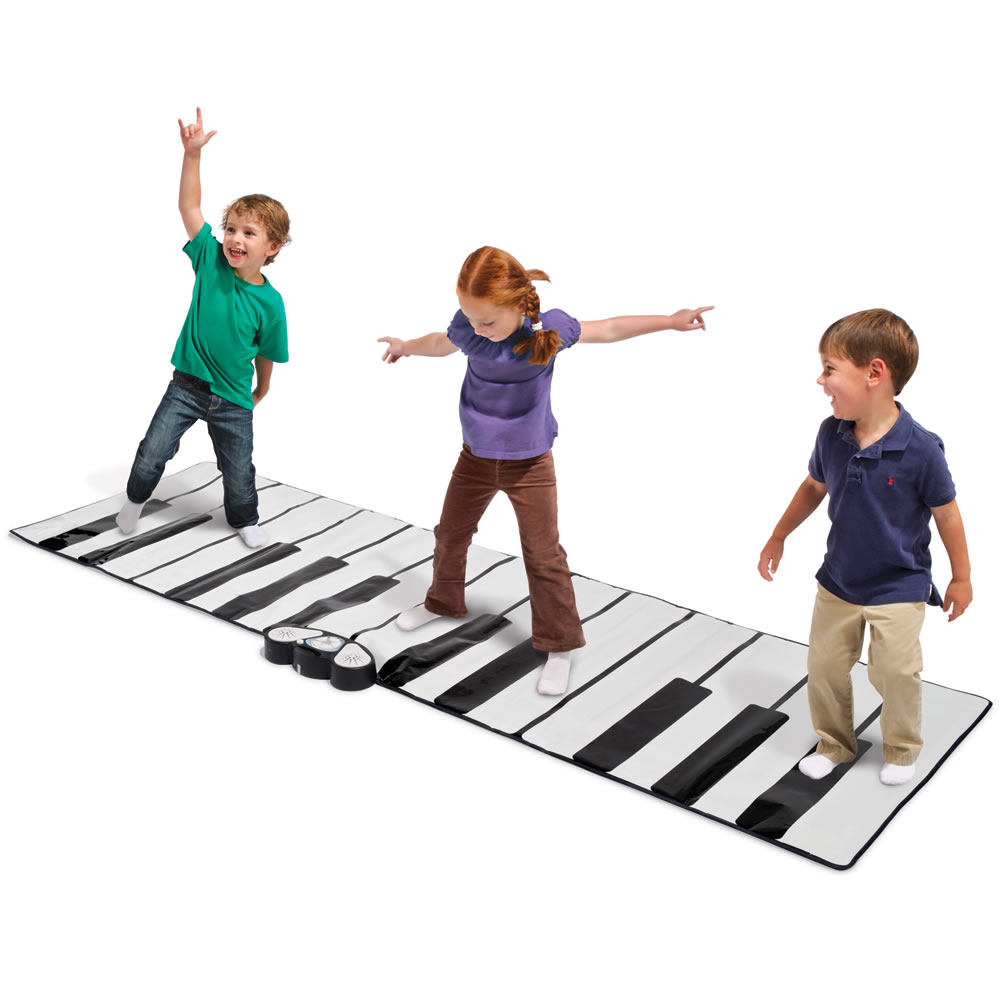 Measuring 10′ long, this is the world's largest dance-on piano. The 35′ sq. piano mat allows budding virtuosos to compose their own music as they dance, jump, or run on the keys. Fourteen white and 10 black keys—almost two full octaves—produce individual tones or melodic harmonies. The piano is large enough for duets, and musicians can record and instantly listen to their compositions through an integrated speaker, or tap along with prerecorded songs. The unit replicates sound from eight different instruments (piano, saxophone, violin, organ, trumpet, harp, vibraphone, guitar) and it connects to an iPod or another MP3 player to enable musicians to play along to their favorite songs. Requires four AA batteries. Suggested for ages 3 and up.
Put their energy to creative use, with The World's Largest Toe Tap Piano.