Here is your opportunity to wear the same timepiece used by the most elite members of our United States Navy. Behold, The Genuine Navy SEAL Watch from Hammacher Schlemmer.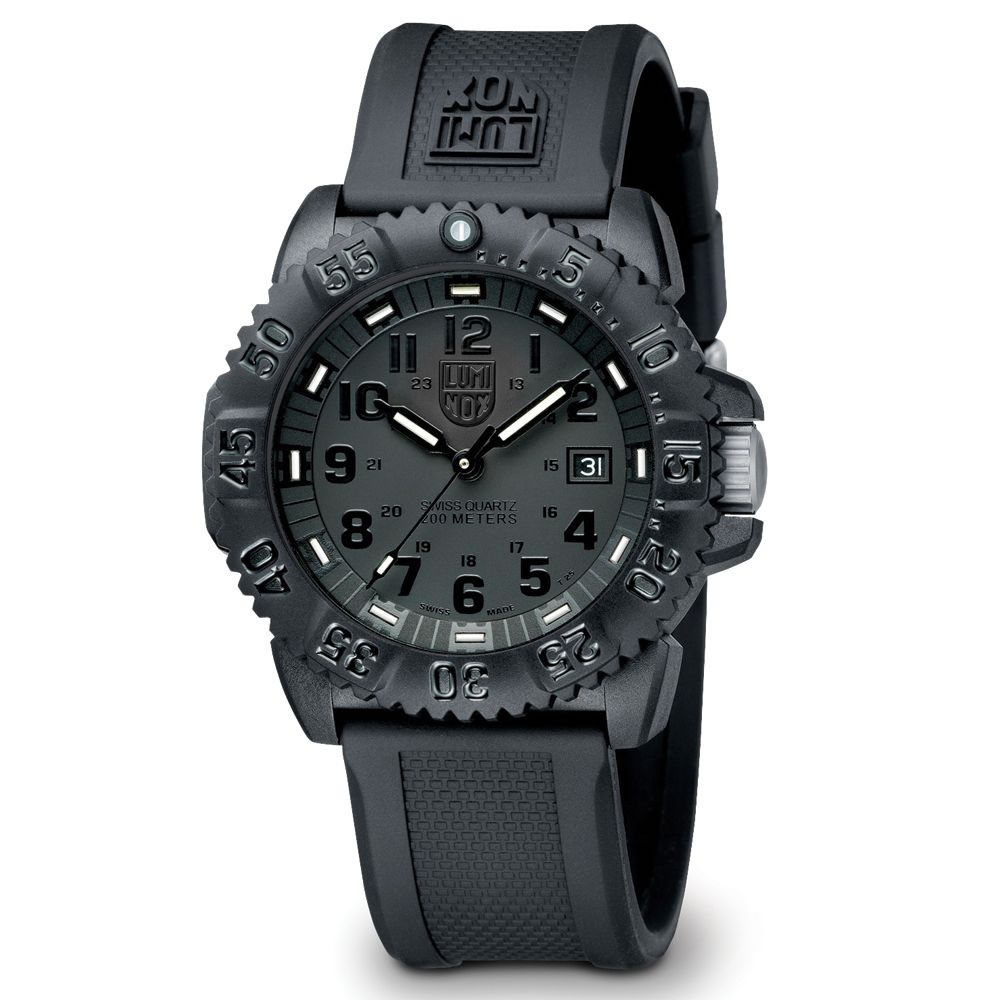 This is the watch requested by the U.S. Navy SEALs for its unique illumination technology. Identified as a vital element for maintaining light discipline during night missions, borosilicate glass capsules with phosphor-lined interiors make up the watch's 12 hour positions and its hour, minute, and second hands. Tritium gas sealed within each capsule reacts with the phosphor lining, causing it to fluoresce for more than 25 years without the need for a recharge from a light source. The watch's case and case back are made from carbon-reinforced polycarbonate; case back is secured with stainless steel screws. It has a ratcheting, unidirectional polymer bezel for measuring elapsed time and a push-in stainless steel crown with double O-rings to ensure its water resistance down to 660′. The Swiss quartz movement provides impeccable timekeeping for on-the-second synchronization. The face is protected by a tempered, scratch-resistant mineral crystal. Its black polyurethane strap defies seawater, slush, rain, or snow.
Whether your day takes you to land or sea, this stunning watch is the perfect accessory for keeping time.