Does Plantar Fasciitis make it difficult for you to get around? Save your feet, with The Gentlemen's Plantar Fasciitis Orthotic Walking Shoes from Hammacher Schlemmer.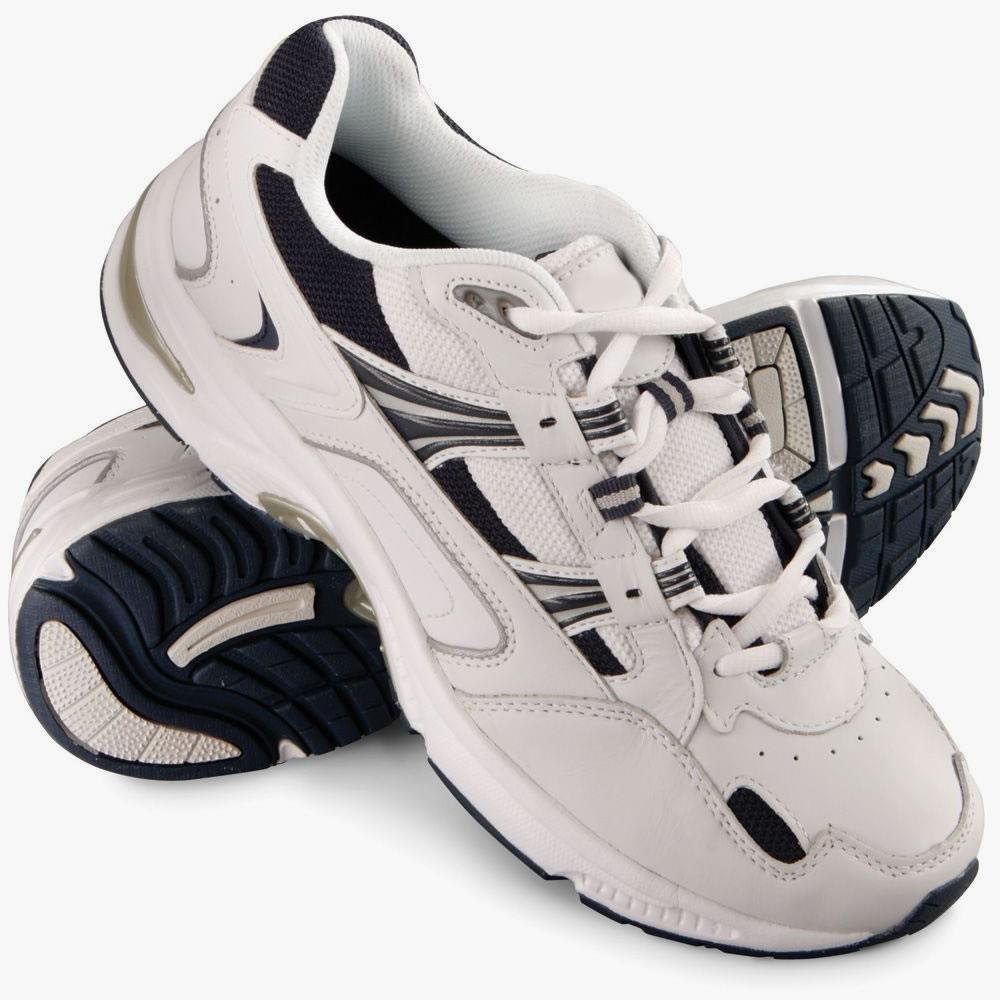 Designed by a podiatrist, these are the walking shoes that help to combat the effects of plantar fasciitis with a stabilizing orthotic footbed that realigns your feet to a neutral position. The built-in orthotic footbeds are made from shock-absorbing EVA, and provide contoured arch support for those who over-pronate–when the heel bone angles inward–a determining factor in the development of plantar fasciitis. The shoes have full-grain leather and mesh uppers, strong heel counters, TRP midfoot stabilizers, and resilient rubber outsoles. The orthotic footbeds provide optimal comfort and support when the shoes are worn for at least a few hours per day over the course of two weeks. Medium width. Men's.
Available in your choice of White with blue trim, or Black. Whole sizes 7-12; half sizes 8 1/2-11 1/2; please order one-half size up.