Give your aspiring young musician a head start with The Learn to Play Baby Grand Piano from Hammacher Schlemmer. With an adjustable metronome, animated keys, and demonstration songs, this 37-key Baby Grand Piano is the perfect size instrument for little hands.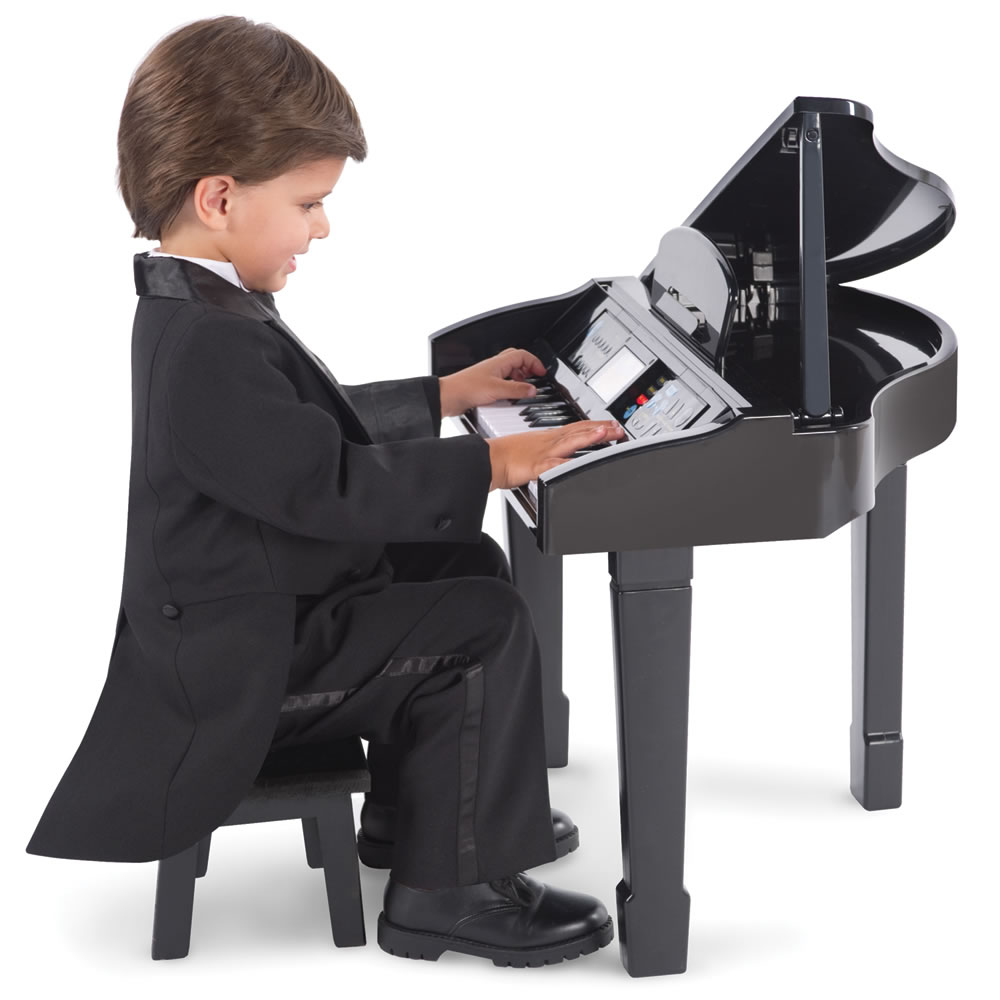 As one of the 12 lesson songs plays through the baby grand piano's speaker, the correct animated fingers and keys illuminate on the 3″ LCD panel above the keyboard to indicate which of the actual keys the child should play. Beginners can learn to play right-hand, left-hand, and two-handed technique while increasing song tempo to adjust to their growing abilities. They'll even be able to record and play back their lessons, as well as  their own musical compositions. Before you know it, they'll be putting on recitals and concerts like true pros.
This piano has all the tools to help the budding virtuoso become acquainted with the ivories. They'll appreciate learning to play on their very own baby grand piano, as much as you'll enjoy encouraging them.