Give a child an experience much like the National Spelling Bee with The Handheld Talking Spelling Bee game from Hammacher Schlemmer. Only the size of a cell phone, this go-anywhere electronic spelling bee is the great way to hone a child's spelling skills while they have fun.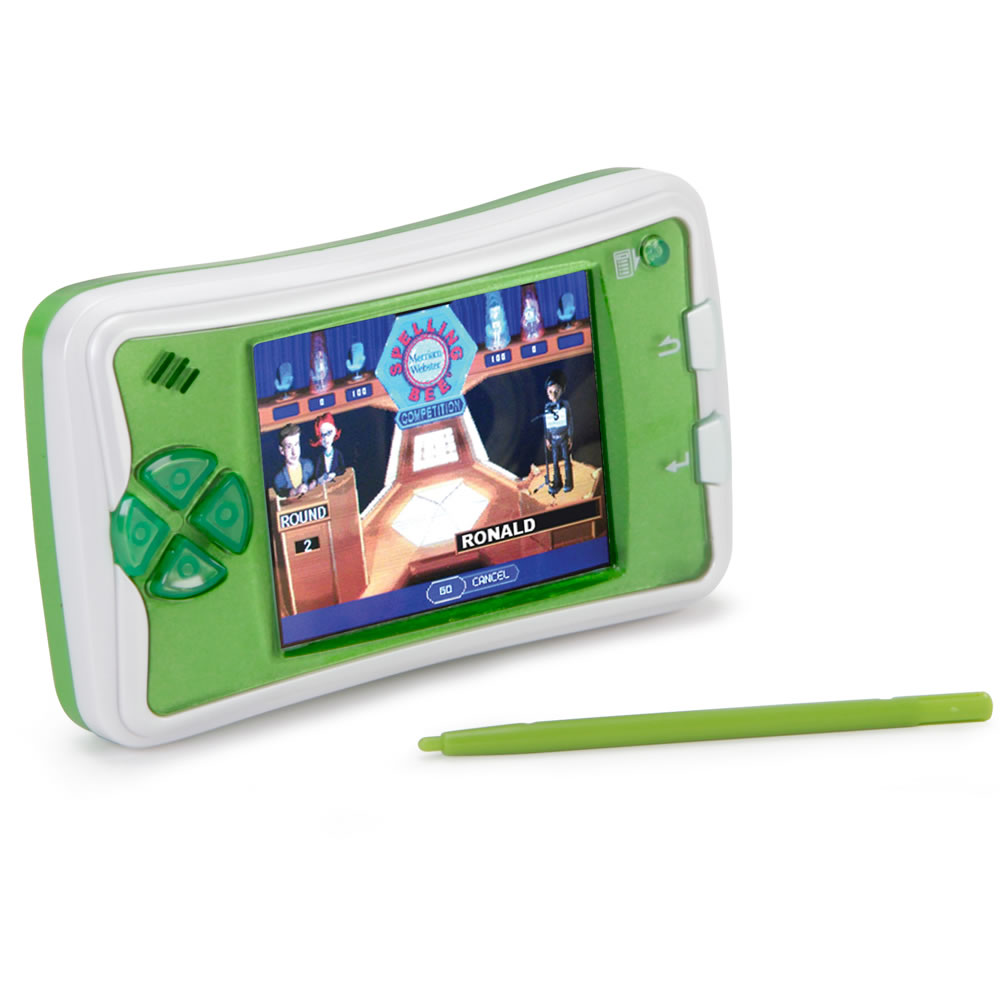 The Handheld Talking Spelling Bee builds their vocabulary with an interactive spelling bee. The 2 1/2″ color touchscreen displays a contestant and judges, the device speaks a word, and players spell their response using the touchscreen keyboard. Players can request to have a word used in a sentence, defined, repeated, or its origin explained and a judge responds in a clear, human voice. Over 12,000 words, definitions, and sentences are drawn from the Merriam-Webster and New Oxford dictionaries and users can choose three levels of difficulty, from the rudimentary (stipulation and donation) to the abstruse (amalgamate and miasma).
This portable device stores easily in a pocket and supports up to six players. Not limited to spelling bees, other game modes include a game show, hangman, and word jumble, giving players a wide variety of educational fun.
Sharpen your child's spelling abilities, with the interactive electronic game that makes learning enjoyable.