The Audio Visual Alerting Pillbox provides audible and visual alerts to help ensure proper medications are taken at the prescribed dosage and time. When it's time to take a medication, the alerting pillbox beeps every two seconds, a green LED on the front of the box illuminates, and the compartment that holds the correct medication lights up.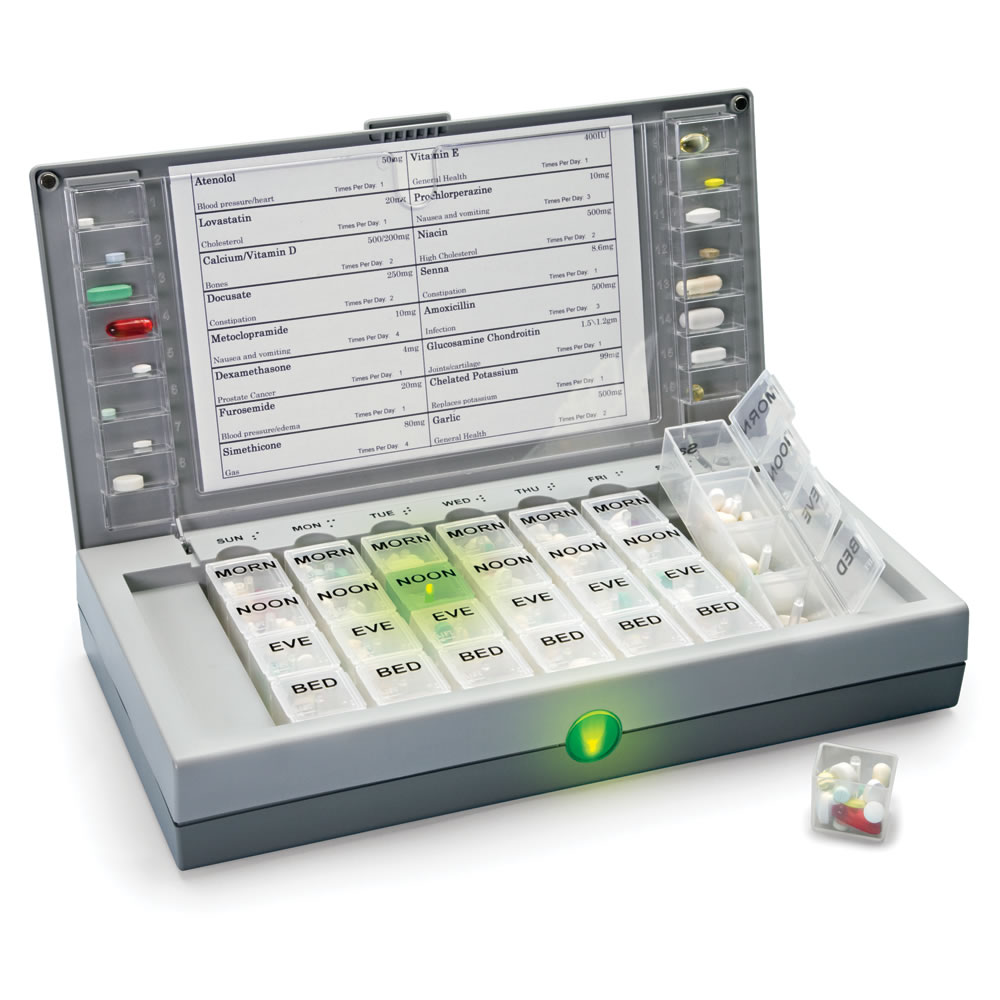 The pillbox connects to a computer for an initial setup, and the included software allows you to input prescription drug information and instructions.
You can see information about a new software release for The Audio Visual Alerting Pillbox from Yahoo News by clicking here.
The alerting pillbox's internal memory stores the name of each medication, the dosage, how often it's taken, and drug indications. The software also allows you to print a medication reference sheet that attaches underneath the lid and aligns with 16 compartments that hold samples of your prescriptions, enabling easy identification. The Audio Visual Alerting Pillbox has compartments labeled morning, noon, evening, and bedtime for each day of the week and pills are stored in removable baskets inside each compartment.
Take the uncertainty out of daily medications, and be sure dosages are taken safely.