You don't need to be wary of crossing paths with any black cats this Halloween season. In fact, The Two Story Inflatable Black Cat from Hammacher Schlemmer even lets you walk underneath!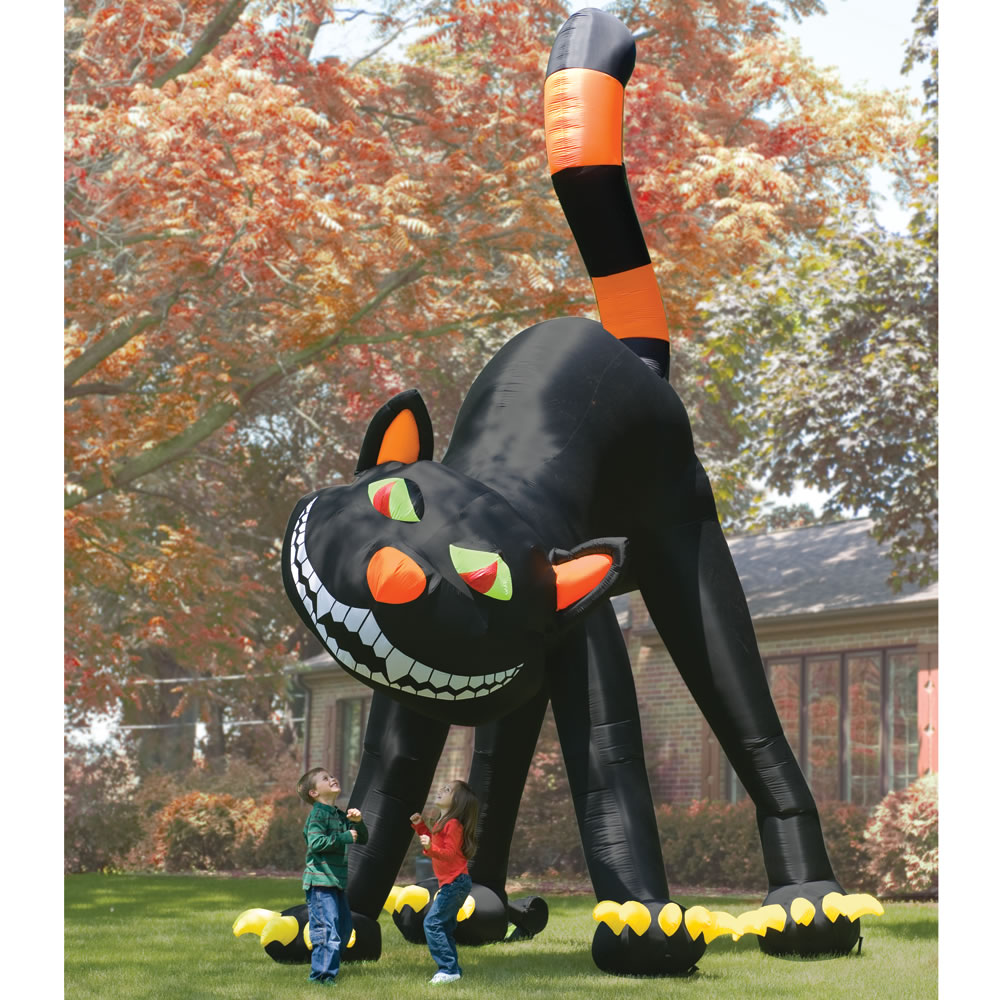 Standing nearly two stories tall, this inflatable black cat is the largest Halloween decoration available. The cat's underbelly is 9 1/3′ above ground at the highest point, allowing trick-or-treaters to walk underneath, and each paw is the size of an armchair. The cat's head automatically sways side-to-side and it has illuminated, piercing red eyes, a 4 3/4′-wide fanged grin, and 9 3/4″-long claws. The gargantuan feline's hindquarters and tail are elevated above its head as if he's about to pounce on unsuspecting prey. An integrated air pump inflates the display in four minutes, and lights in the neck, body, and tail produce an eerie glow. Made of durable tear-resistant nylon, the cat remains in place with the included stakes and 19 2/3′-long tethers. Folds to 18 1/4″ x 15″ for convenient storage.
The Inflatable Black Cat stands 20 2/3′ H x 14 3/4′ L x 7 3/4′ W and weighs 14 lbs. It's sure to get the attention of everyone who passes by. And it may even keep the neighbor's dog out of your yard!